Group E: Fellbach East
The city of Fellbach with around 44.000 inhabitants is located in the east of Stuttgart. Together with the city of Waiblingen, it forms a medium-sized center (dt. Mittelzentrum) for the surrounding communities. The cityscape of Fellbach is characterized by three historic city centers and new residential areas, shopping centers and business parks, which are mostly on the edge. The strongly differentiated, heterogeneous structure of uses has created a patchwork of buildings of different sizes and almost no design concept. Public space is weak, car traffic dominates the area and green structures are separated.
The question is how to deal with green spaces on the fringes of our future cities. What will the rules for new building structures and a new creative urban pattern in the region of Stuttgart look like.
City Gate
The students of this project imagine Fellbach in 2050 as the city gate to Stuttgart. The area transforms from a suburban area into an urban area that offers mixed functions such as commercial, industrial, residential and culture. High density is the reaction to the growing population in the region of Stuttgart. In times of change and flexibility, the buildings and their typologies adjust to the needs of the people and companies and create a large diversity. Mixed uses are applied in one building, in different levels and blocks to achieve shorter ways. Instead of individual transport, a large network of autonomous public transport offers good access to the nearby cities. The green belt as a link between Stuttgart and Waiblingen offers space of recreation, leisure and other activities. The new districts with multiple public spaces create unique experiences and thus increase the quality of life.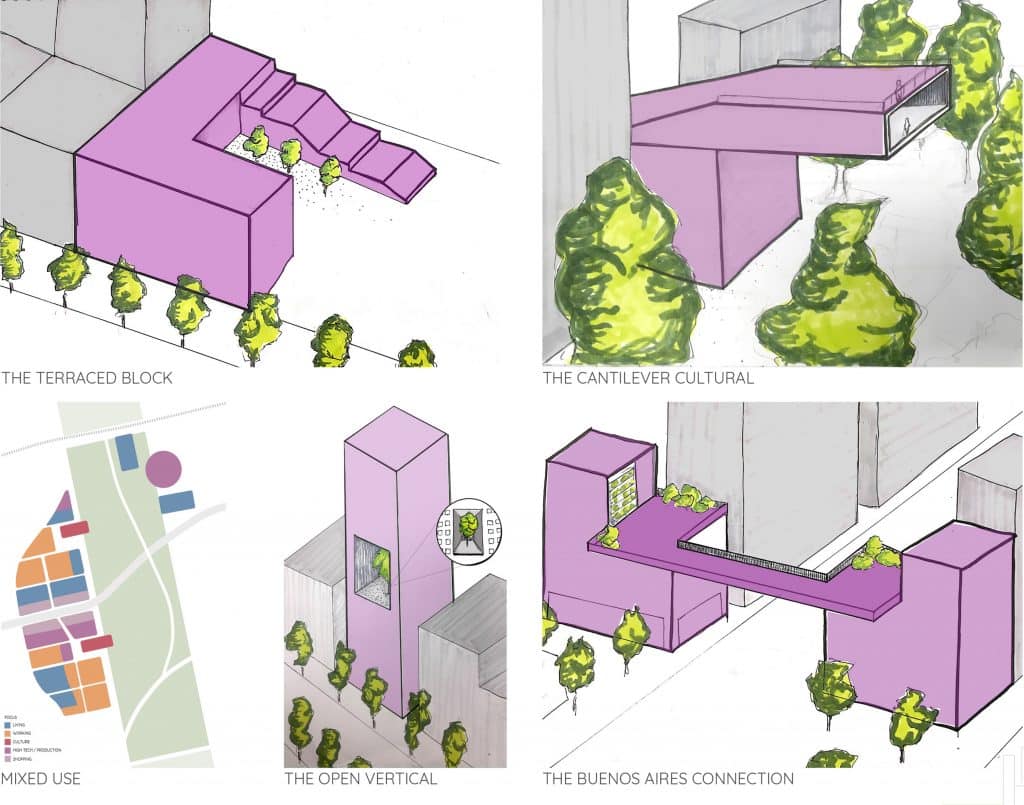 | | |
| --- | --- |
| Students: | |
| Shanine Alpen | TU Wien |
| Joaquin Romero Carranza | UBA FADU, Buenos Aires |
| Laura Nahel Menares Peralta | UTFSM, Valparaiso |
| Francis Vito Kapachika | Mzuzu University |
| Linnea Fischer | HfWU Nürtingen |
| Aylin Aydin | HfT Stuttgart |
| | |
| Teachers: | |
| Dr. Jorge Léon | Universidad Técnica Federico Santa María, Architecture Department, Chair of Architecture and Urban Planning |
| Prof. Detlef Kurth | Technical University of Kaiserslautern, Faculty of Spatial and Environmental Planning, Chair of Urban Planning |
| Aida Nejad | Technical University of Kaiserslautern, Faculty of Spatial and Environmental Planning, Chair of Urban Planning |