Group D: Harbour
The harbour of Stuttgart as an industrial area has a special significance as a trimodal transport hub of the region. The goods arrive by ship, train and truck and leave the port, changing the mode of transport even day by day. Thus, this area is the hub of the Stuttgart region and the connection to the entire economic world. In contrast to other cities, there are no deserted areas in the Stuttgart harbour, on the contrary: the harbour is looking for new areas. In the last two centuries, industrial development has occupied very important areas of the original landscape in the city region of Stuttgart. The Neckar valley and floodplains in particular have turned into an industrial production area, which represents the wealth of the region. In short, these areas are the basis of automobile production, on which the region lives to a large extent.
The question is what the future development of the Stuttgart Harbour will look like. It is necessary to pursue the challenge of how to support the sustainable development of landscape and nature on the one hand and to integrate the indispensable functions of urban life on the other hand.
Living Harbour
The students of this project create a liveable harbour with living areas in the neighbourhood. To provide an operating harbour and a qualitative public space it offers different vertical layers with various functions: Main traffic will be underground, industry is operating on the surface and public space takes place in the air. The eyecatcher is the green pedestrian and bike bridge, which is the connection from the harbour into the vineyards. Next to the bridge on the harbour nose there is public space for establishing a new location to open up the area for the inhabitants of Stuttgart and its region.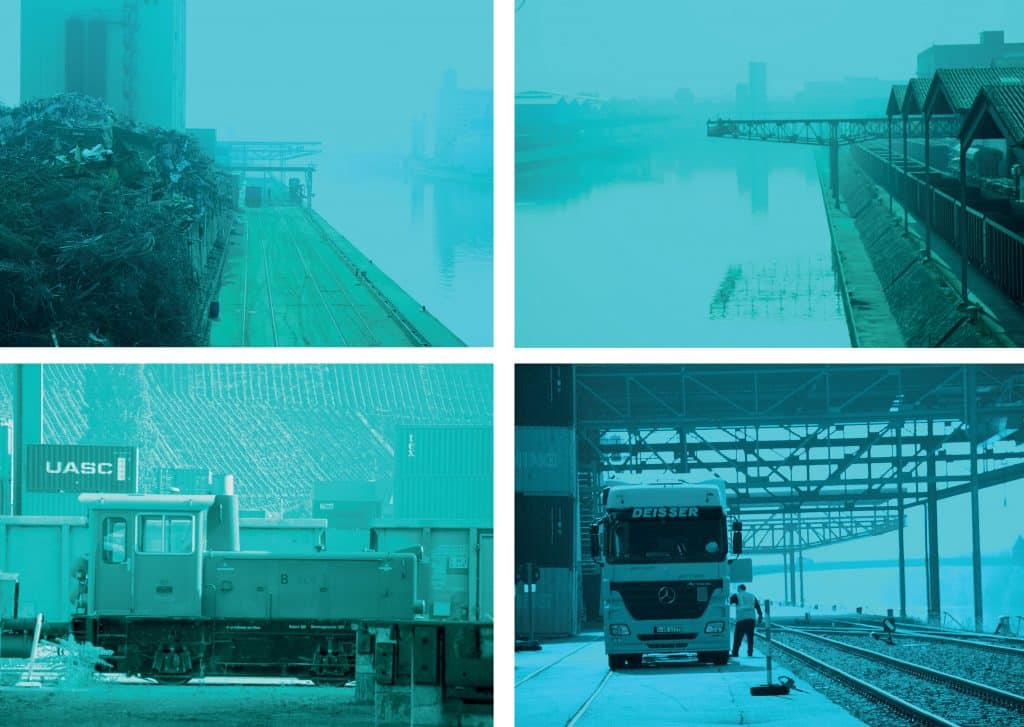 | | |
| --- | --- |
| Students: | |
| Lucia Huber | TU Wien |
| Ignacio Pinto | UBA FADU, Buenos Aires |
| Valeria Francisca Menares Carvallo | UTFSM, Valparaiso |
| Kondwani Kainga | Mzuzu University |
| Jule Elsäßer | HfWU Nürtingen |
| Milena Mulack | HfT Stuttgart |
| | |
| Teachers: | |
| Prof. Marcella Soto | Universidad Técnica Federico Santa María, Architecture Department, Chair of Architecture and Urban Planning |