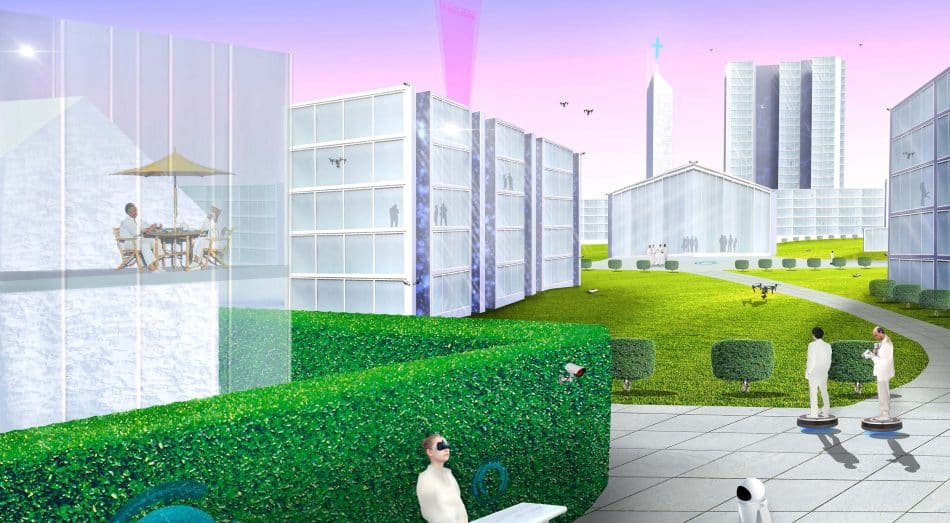 05/06/19
Group A: Bietigheim-Bissingen
Bietigheim-Bissingen is a city network with around 43,000 inhabitants. The city is located about 20 km north of Stuttgart. The large housing estate Buch, built in the 1970s, follows in its urban conception the basic features of the loosened and structured city. The district consists almost exclusively of residential buildings, which are divided into different types – islands of large housing estates and areas of single-family houses. After major changes in its development, the district has been characterized by stagnation and shrinking processes for years. The existing typologies no longer refer to the lifestyles and ideals of the inhabitants. Inadequate public transport, empty spaces and large car parks dominate the picture.
The question is how to open up and integrate an area such as Bietigheim-Bissingen Buch for the city and how to create new opportunities for the emergence of future-oriented forms of large housing estates. How can existing structures be upgraded, supplemented, rethought and further developed and what program is needed for liveable neighborhoods.
The good life – Part 1
The students of this project follow the modernist ideas of a closed design where everything is fixed and there are no conflicts. Public discourse is not required as residents prefer security and well-organized structures over the possibility of choice and chance. Mobility is based on an efficient delivery system for all goods and new individual public transport such as hoverboards. The public space is highly individualized and is exclusively privately owned. Man lives with his AI assistants and due to high efficiency and the associated leisure time, the individual lifestyle leads to very lonely, but luxurious life.
| | |
| --- | --- |
| Students: | |
| Raphael Rech | TU Wien |
| Valentina Gertiser Mosquiera | UBA FADU, Buenos Aires |
| Francisca Paullette Díaz Risco | UTFSM, Valparaiso |
| Jonas Mattes | Universität Stuttgart |
| Florian Gall | HfWU Nürtingen |
| Julia Weniger | HFT Stuttgart |
| | |
| Teachers: | |
| Andreas Beulich | University of Stuttgart – Chair of Urban Planning and Design |