02/08/19
Working on the Projects
Let the day begin!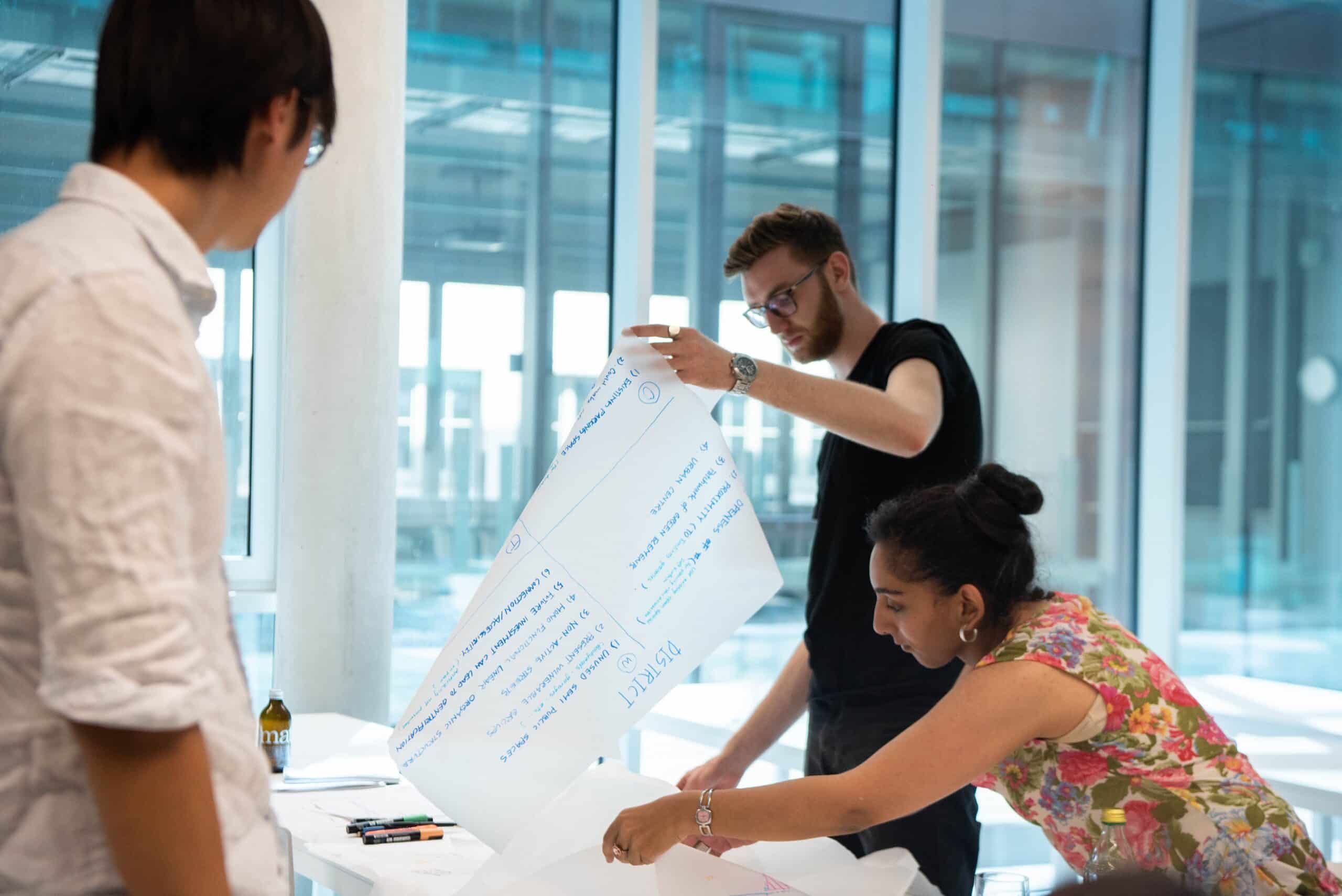 The day begins with intensive workshops where the students engaged themselves in group discussions and start designing projects supported by their respective mentors.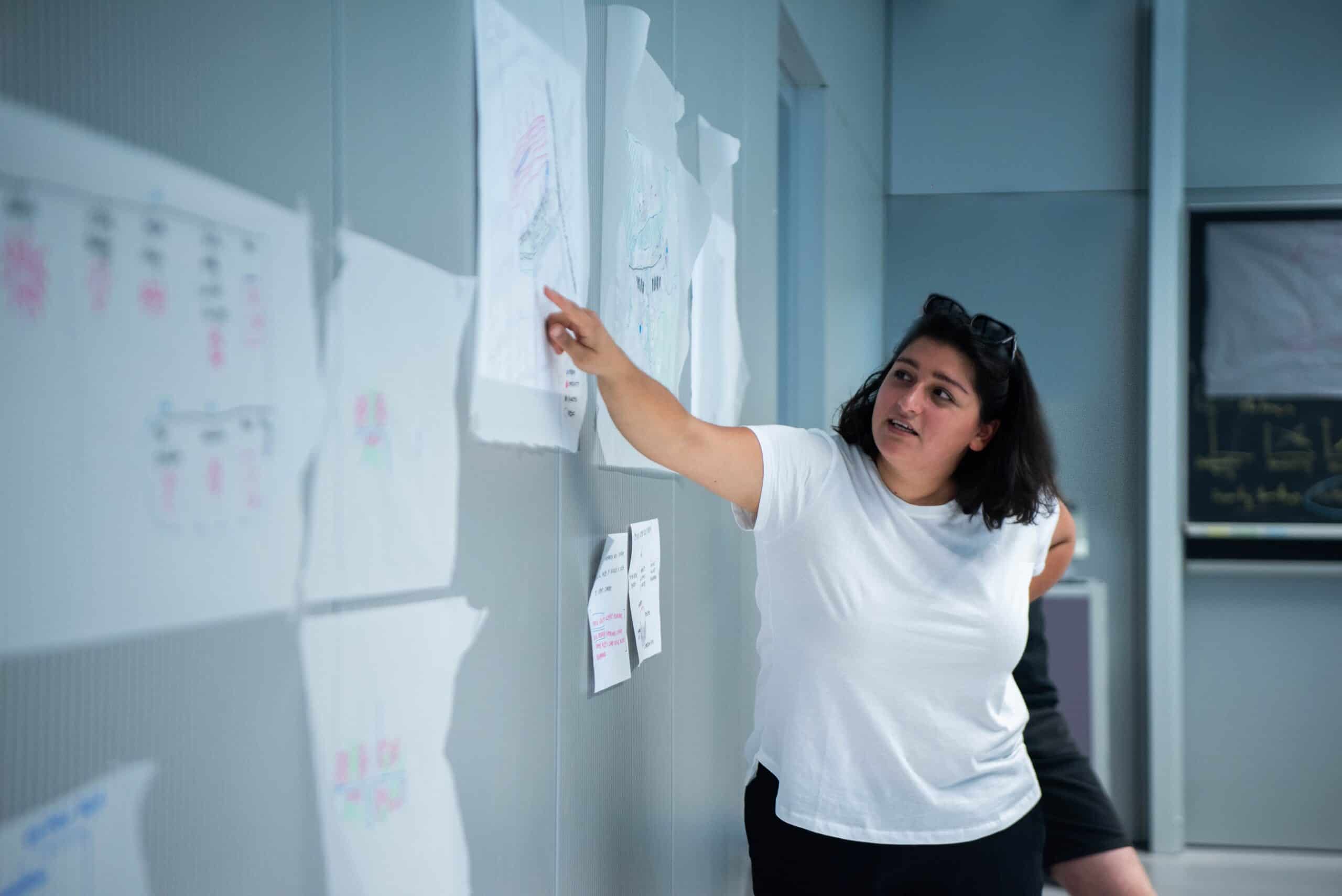 Team »Urban Design – Böckinger Straße« discusses the opportunities for the development of the area.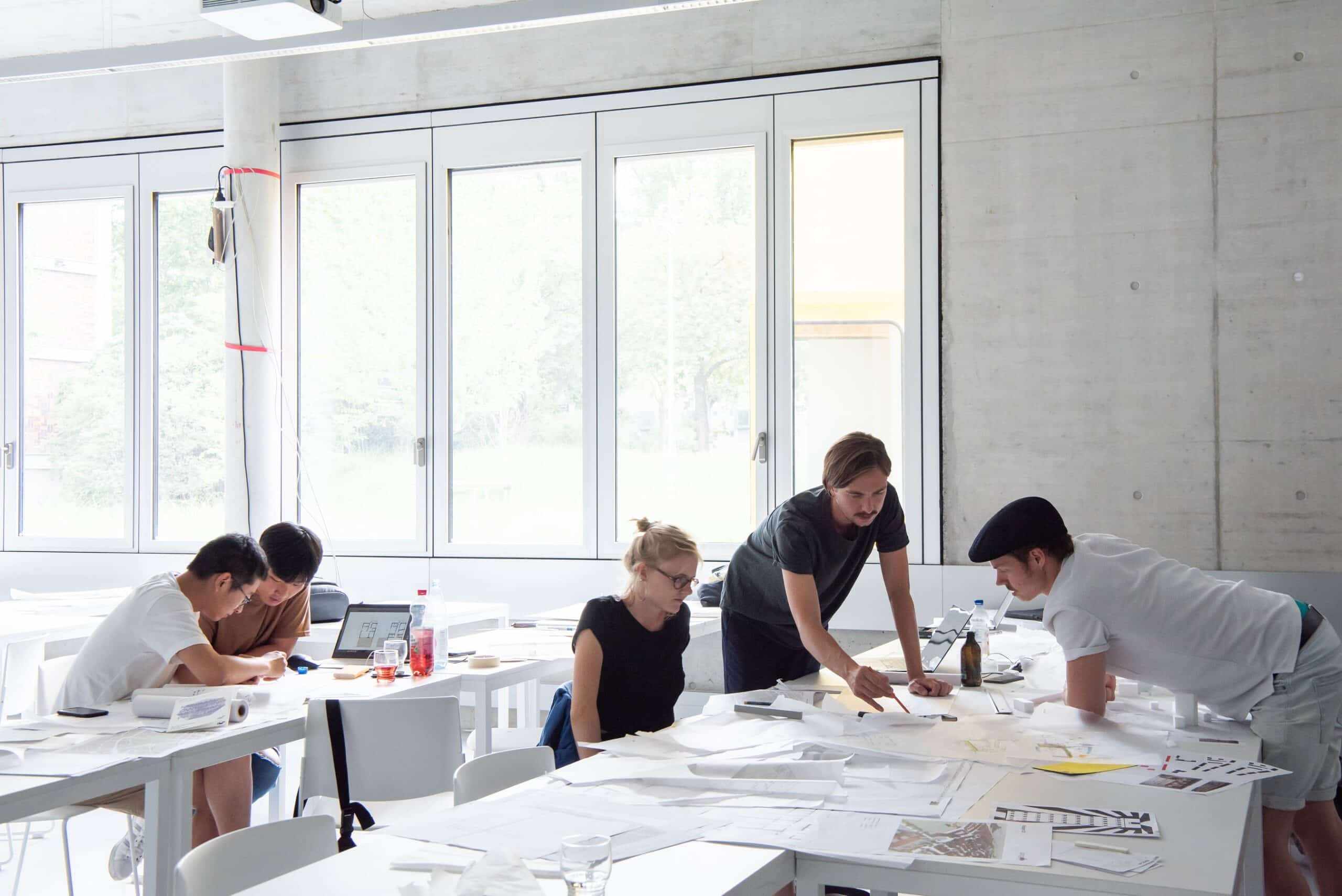 The elaboration of the project ideas by the workshop teams is in full swing.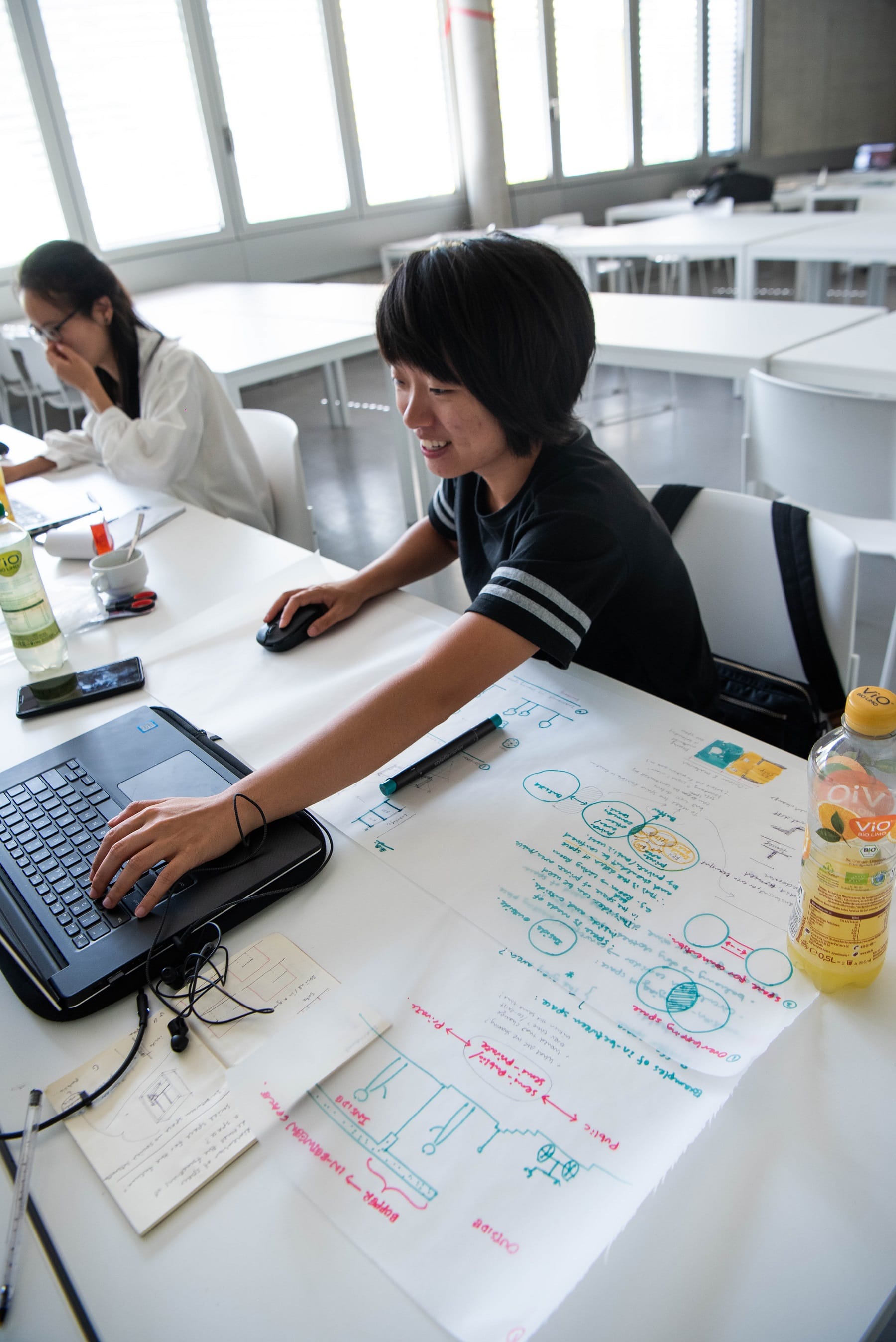 The teamwork is mixed with sessions of individual work.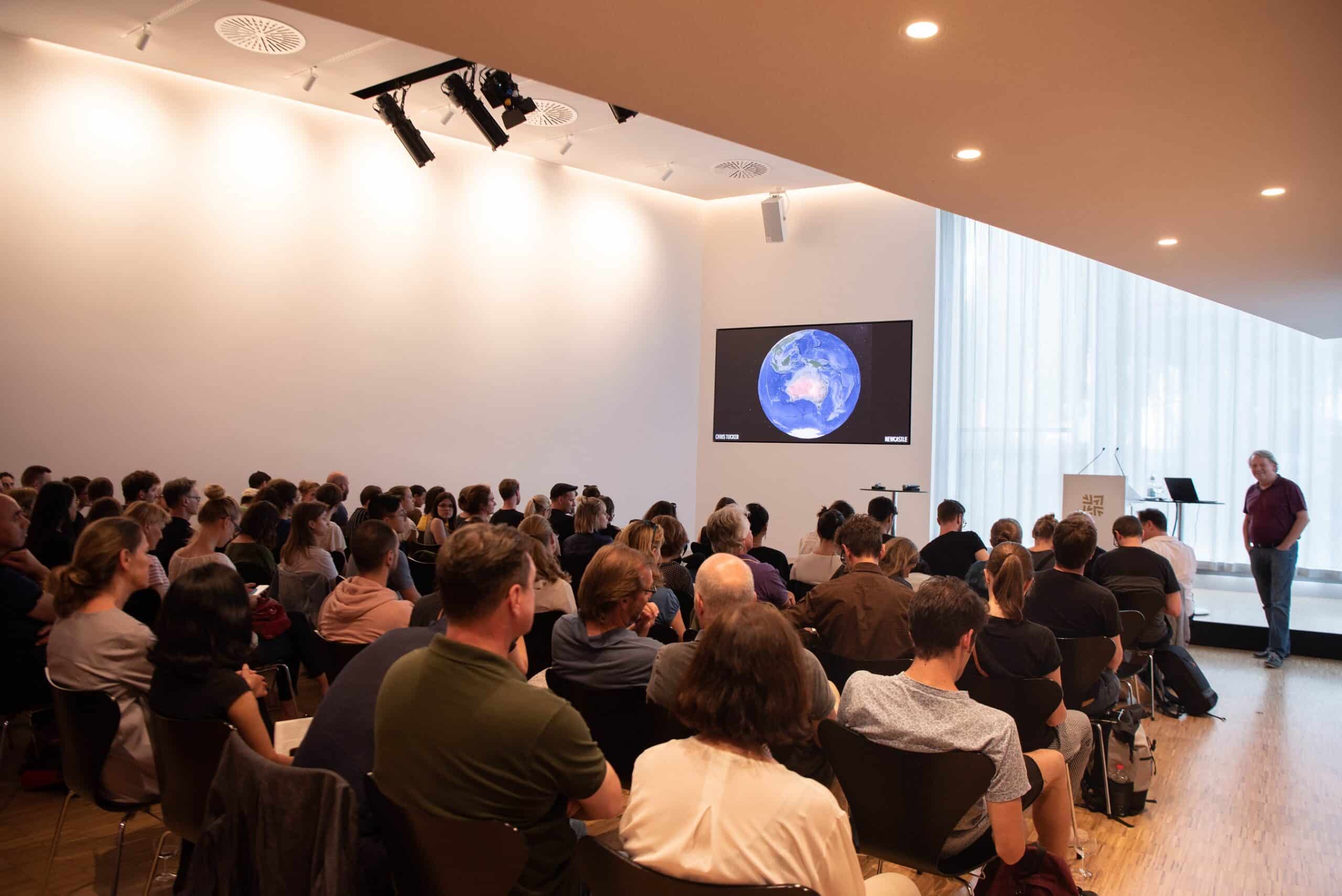 The Keynote Lecture »Minimal Dwelling – Learning from Australia and Hong Kong« outlined the state of architectural and planning discourse in Australia and Hong Kong.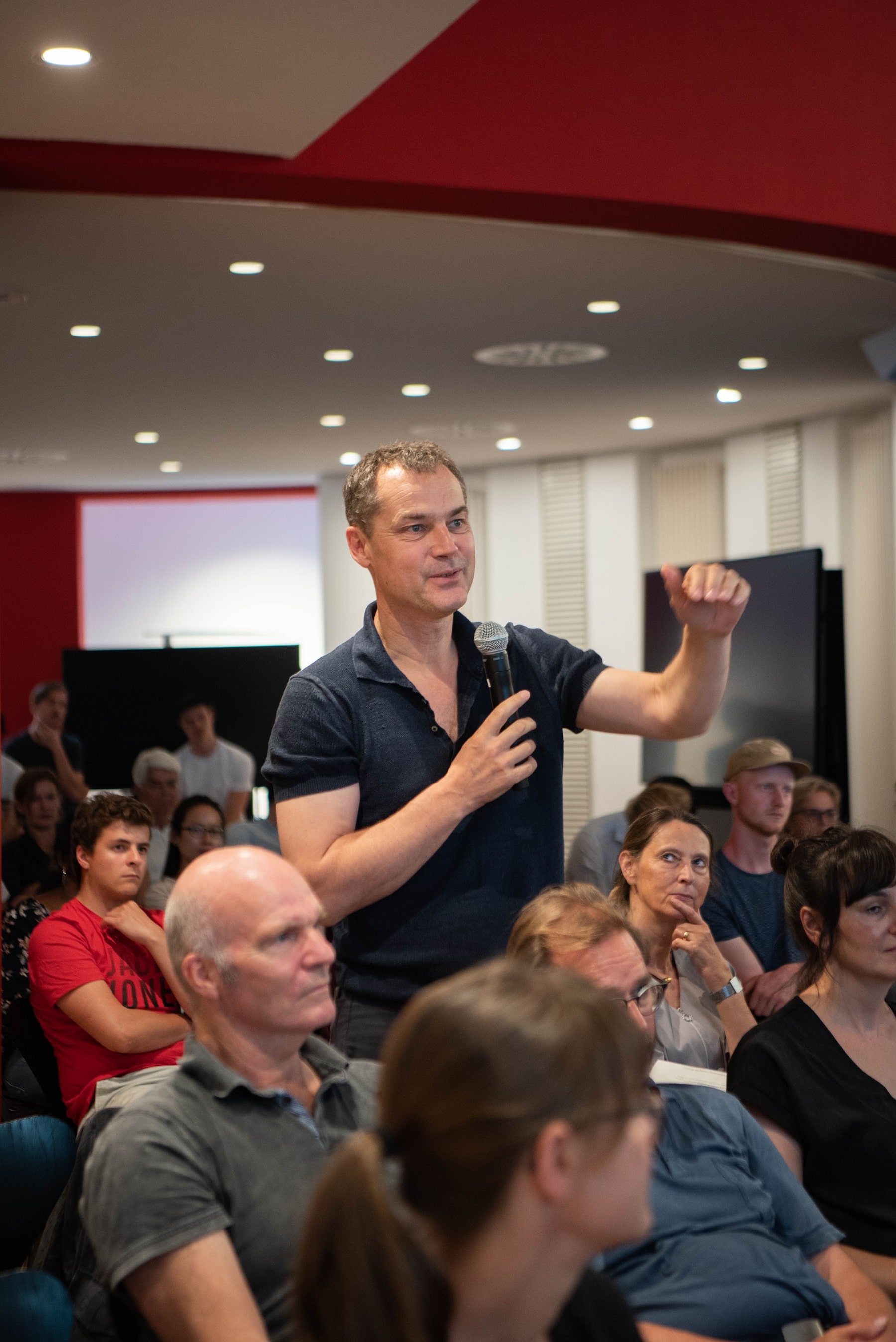 The lecture ignites the discussion about the living concepts in Stuttgart.
The day ends with the sunset in the garden of Architektenkammer Baden-Württemberg (Chamber of Architects).